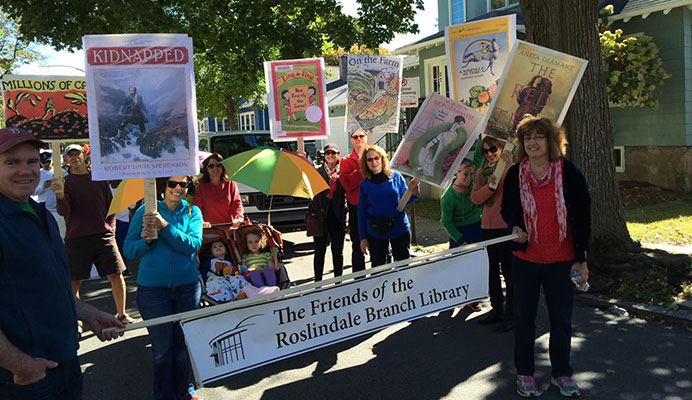 About the Friends
The Friends of the Roslindale Branch Library group supports, promotes and enriches the services and programs the library offers to the public.
We run book sales throughout the year to support our group. We operate a book sale booth at the Farmer's Market at Adams Park during the season.
Email [email protected] to volunteer or donate books or current media.
To join the Friends, click on Membership.
Leadership
Co-Presidents: Amy Gitlin and Constance Martin
Vice-President: Lauren Peter
Treasurer: Talia Whyte
Our all-volunteer organization works to:
Support programs and library services
Promote and facilitate the use of the library by residents of Roslindale and surrounding neighborhoods
Improve the physical facility
Promote diversity and inclusion within the library community
Fundraising
Advocate for funding and services for our library
Maintain and develop the library's garden (under the leadership of Roslindale Green and Clean)
Promote our group's key messages to our patrons
Make our branch green